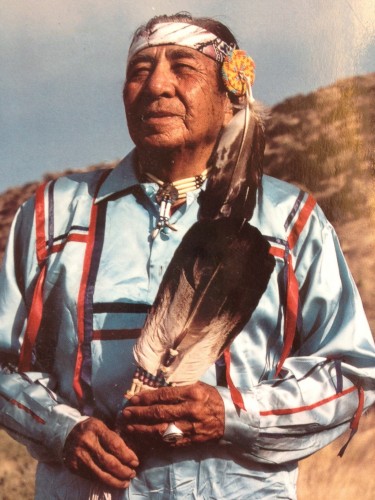 We live in a world full of stress, war, ecological disasters, and financial upheaval. Sometimes it even seems that the world situation may be hopeless.
But the fact is that we don't have to look far for solutions. Indigenous peoples from around the world have much to teach us about living a balanced life.
Decades ago, as I struggled with fear of an uncertain future, money woes and a high stress job, I turned to the simple teachings of my spiritual mentor Marcellus "Bear Heart" Williams and they have transformed my life.
Here are twelve life tips from Bear Heart:
1. Never complete a negative statement. You might start out thinking it, but don't complete it because you're about to enter it into the computer in your head and it could come true.
2. Develop your powers of observation. Be aware of everything going on around you — it could save your life. Interviews with incarcerated criminals reveal that they seek victims who are not paying attention. Developing your observation skills is also a way to improve your intuition.
Molly Larkin is the co-author of the international best-seller "The Wind Is My Mother; The Life and Teachings of a Native American Shaman." She is passionate about helping people live life to their fullest potential through her classes and blog at www.MollyLarkin.com