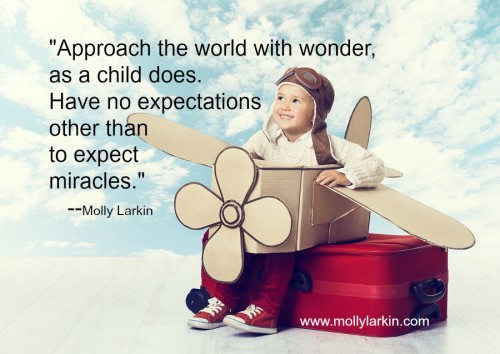 Have you ever thought that your inexperience might be your super power?
In leadership seminars I took many years ago, I consistently heard the phrase, "knowledge is power." But is it always?
Sometimes the more you know, the less you see, because you think you have nothing new to learn. Just like a computer with too much data, it just might slow you down.
I have also found that naivete and inexperience can be powerful allies in life.
Years ago I was at a party and walked into a room where a group of friends were playing on a small pool table. Curious, I asked what they were playing.
"Pocket billiards. Want to play?"
"Sure," I replied, "what do I do?"
Pointing to the various pockets and handing me a cue, my friend said, "shoot this ball into this pocket and that ball into this other pocket," etc., etc.
Much to my friends' amazement, I did exactly that, because I was too naïve and inexperienced to know it was supposed to be hard!
So there was a super power I didn't know I had.