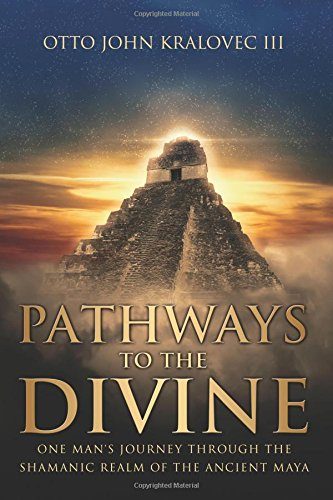 My teaching partner, John Kralovec, has just released his book about his 35 years experience with Maya and Native American shamanism: Pathways to the Divine; One Man's Journey Through the Shamanic Realm of the Ancient Maya. If Maya shamanism is of interest to you, I highly recommend it.
Here is the book description from Amazon:
Over the course of his thirty-five-year spiritual journey, Otto John Kralovec III has studied and participated in ceremonies with shamans and indigenous spiritual leaders throughout North America, Mexico, Guatemala, and Honduras.
Now, he vividly captures his inspiring personal shamanic odyssey toward his encounter with the Divine, supplemented by the latest anthropological findings on the ancient Maya, to guide us on a path back to the Source.
Molly Larkin is the co-author of the international best-seller "The Wind Is My Mother; The Life and Teachings of a Native American Shaman." She is passionate about helping people live life to their fullest potential through her classes and blog at www.MollyLarkin.com