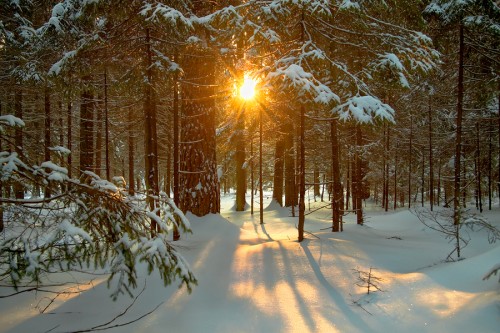 "Winter Solstice is the time when light is born out of the womb of winter's darkness." Mara Freeman, in Kindling the Celtic Spirit: Ancient Traditions to Illumine Your Life Through the Seasons
To original peoples around the world the Winter Solstice is a time of great celebration.   This year it takes place on December 21.
It signifies the return of the sun through longer days and shorter nights until the sun reaches its zenith at the Summer Solstice.
Many ancient cultures considered it to be the true beginning of the "new year."
It's something modern society takes for granted, and may not even notice. We always assume the sun will rise and set every day. But what if it didn't?
What if it gave up because we never said, "Thank you!"
Molly Larkin is the co-author of the international best-seller "The Wind Is My Mother; The Life and Teachings of a Native American Shaman." She is passionate about helping people live life to their fullest potential through her classes and blog at www.MollyLarkin.com