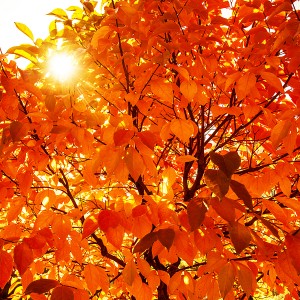 Autumn is in full swing here in the northern U.S.  And the colors are spectacular.
They are also a wonderful reminder of the circle of life, the passing of time, and how the earth always renews itself.
Indigenous peoples didn't use a linear calendar; the year didn't start with January 1 and end with December 31.  And there wasn't an old man carrying a scythe and hourglass to symbolize the gloom of another year over.
Native people noted what's going on in the natural world by the change in the landscape around them and the movement of the sun, moon and stars.
And that in turn helps them remember the circle of all life; everything dies and returns.
"Birds make their nests in circles; we dance in circles, the circle stands for the Sun and Moon and all round things in the natural world. The circle is an endless creation, with endless connections to the present, all that went before and all that will come in the future."  Black Elk