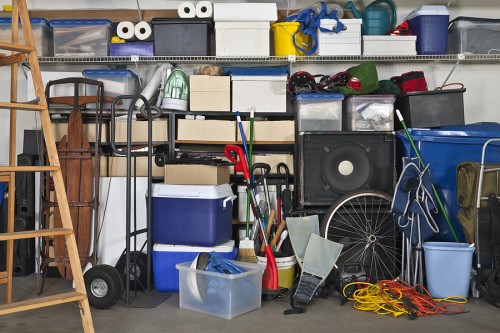 I'm an imperfect practitioner of decluttering. I try, but it's hard. Which today raised these questions in my mind: Are we our things? Do our possessions define us?
For some, the answer may be yes. I think that was true of me for many years.
But perhaps the "things" evoke memories and teachings that go far beyond the physical representations.
I'm much less attached to stuff than I used to be, but I still struggle with my annual decluttering extravaganza.
What does our stuff mean to us?
When people walk into my home, they can see indigenous art from all over the world. It's clear what I love, what speaks to me.
And what would happen if I lost them all? I'd be sad, but not devastated because it's the spiritual practices behind these things that give them their beauty in my eyes. And that is something that can stay with me.
Molly Larkin is the co-author of the international best-seller "The Wind Is My Mother; The Life and Teachings of a Native American Shaman." She is passionate about helping people live life to their fullest potential through her classes and blog at www.MollyLarkin.com