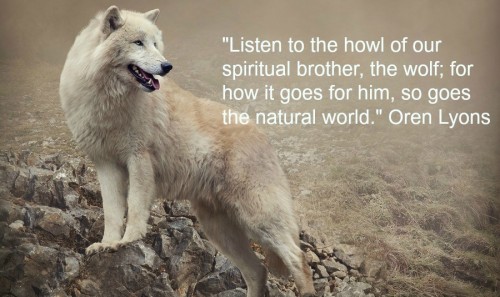 "Listen to the howl of our spiritual brother, the wolf; for how it goes with him, so it goes for the natural world." Oren R. Lyons, Spokesman, Traditional Circle of Elders
Your family plays, forms loving bonds and social hierarchies, raises children and works to sustain itself, just like every other family.
But on a regular basis, your family members are slaughtered, just for being alive in the world today.
I could be talking about any minority group, anywhere in the world. But today I'm talking about wolves.
Mysterious, mystical, misunderstood wolves.
Molly Larkin is the co-author of the international best-seller "The Wind Is My Mother; The Life and Teachings of a Native American Shaman." She is passionate about helping people live life to their fullest potential through her classes and blog at www.MollyLarkin.com