My workshops are designed to help students achieve a deeper connection with the spiritual forces of the earth and, therefore, with themselves.
Energy Healing Development Courses
After studying for over 15 years with indigenous elders, I sought to further develop my skills and chose the energy healing modality taught by the largest healing organization in Europe: the National Federation of Spiritual Healers, now known as NFSH – The Healing Trust. Established in 1954 by well-known healer Harry Edwards, The Healing Trust is the oldest professional healing organization in Britain, where healing [also known as energy therapy] is recognized as a valid therapy by the National Health Service. I am now a licensed trainer for their U.S. affiliate, Healing in America.
For further information on our courses, log onto www.healinginamerica.com. Continuing education hours are available for nurses and massage therapists.
"Your passion, compassion, enthusiasm and encouragement were obvious and appreciated. I feel energized and empowered to access my connection to the flow of healing that has been waiting to move through me." H.S., Ohio
"Your course empowers me to empower others, which makes the world glow with light." Michigan
"This course is life changing." Michigan
First Monday of each Month
Guided Meditation and Healing Circle
Satya Yoga, Saugatuck, MI
April 17-19, 2015
Healing Development Course, Level 1
Marathon, WI
April 24-26, 2015
Healing Development Course, Level 1
Windsor, WI
May 15-17, 2015
Healing Development Course, Level 1
Chicago, IL
June 5-7, 2015
Healing Development Course, Level 1
Marathon, WI
Becoming a Human Being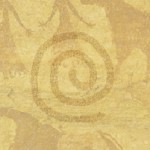 Most Native American tribes call themselves by a name which, when translated into English, means simply "human beings" or, "the people." Walking the "spirit road" [the spiritual path of indigenous cultures] means developing the qualities that will make a person a "human being" worthy to participate in, and contribute to, the larger society. Integrity, generosity, courage, compassion, honoring elders and raising children were qualities that were valued and integral to the survival of the tribe.
The focus of this class is to pass on indigenous teachings and practical yet simple ceremonies you can use in your daily life to achieve joy and balance, as well as deepen your intuition.
My first teacher, Sun Bear, said "I'm not interested in any philosophy unless it can help me to grow corn." Meaning, it had to have a practical and positive impact on his daily life. This workshop is designed to help you to "grow corn" and "become a human being."
"You were fabulous!" T.B., The Great Lakes Retreat, Michigan
"Molly is the best teacher I've ever seen." Denmark