The Fountain of Youth Is Just a Breath Away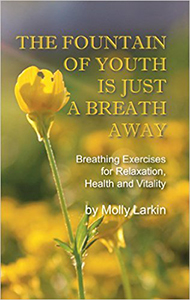 Learn self-healing and stress reduction through proper breathwork.
Experts say 80% of us are breathing incorrectly and don't know it.
You can increase your energy and heal your body more quickly by learning to breathe correctly and incorporating breathing exercises into your daily routine. This book can show you how.
Best-selling author Andrew Weil, M.D. says, "If I had to limit my advice on healthier living to just one tip, it would be to learn how to breathe correctly."
The Wind Is My Mother
In continuous print since 1996 and translated into 12 languages, The Wind Is My Mother has struck a chord around the world with Bear Heart's simple wisdom.
"A compelling and important work. . . Bear Heart's is a truthful, honest voice which has let us into his world, and our world is better for it." Body, Mind, Spirit
Molly Larkin Ancient Journeys (CD or MP3s)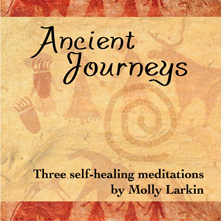 This CD or audio MP3 download contains three guided meditations by Molly designed for self-healing:
"Great! Your CD helps me fall asleep at night. I love it!" Barbara
You Are Light (6:55)
Ancient Egyptian Temple (18:11)
Journey to the Ancestors (14:41)
LISTEN & LEARN MORE
Bear Heart – Inner Vision Quest Digital Album
This powerful digital album recording by Bear Heart contains a 24 minute guided meditation to meet your animal guides and seek guidance in your life. It also contains a bonus 23 minute track of songs and teachings by Bear Heart. Available only as digital download. $20
LISTEN & LEARN MORE