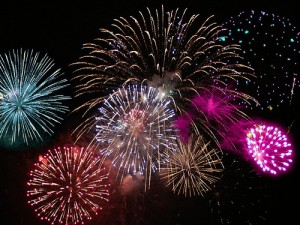 How we say goodbye is important. Including how we say goodbye to 2012.
We've all heard that one door never closes without another door opening. But how we close the first door will have an impact on the new door that opens.
Why? Because good transitions are essential to a balanced life. They set the stage for, and welcome, what's to come.
Five-Point Plan for Saying Goodbye to 2012:
First, Celebrate your 2012 successes. Make a list of all your achievements [both big and small] and empowering events.