2
Breaking free of limitations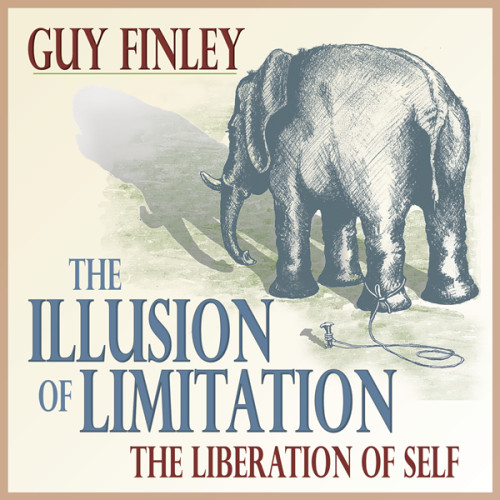 As you know, my passion is balanced living and how to free ourselves from self-imposed limitations.
One of my favorite authors, Guy Finley, shares the same mission, and I have arranged for you to receive a free gift from him!
Do you ever feel like something is holding you back from saying what you want, doing what you want — from just being yourself?
Are you tired of feeling as though your highest aspirations have been tucked away into a little box, when you know that your heart and mind are meant to soar?
If so, then you're right where you need to be to break free of everything that's holding you back!
http://www.guyfinley.org/ref/12401/110.html
The truth is, if you knew who you really were, life would be much, much easier…
Contentment would be part of who you are, instead of some elusive circumstance that always seems to slip through your hands.
Struggles in life would be simple hills to climb, instead of mountains in your way.
And you couldn't feel inadequate, because you would never compare yourself to others.
All forms of painful stress would simply disappear.
In order to realize the happiness, the love, and the sense of fulfillment that only you have been given to know, there's only one thing left for you to do!
Just learn to release everything that isn't really you.
If you can see the power in this beautiful idea, then you can begin to realize your true Self and experience the wonders of this life in a whole new way. This new wisdom will help you:
Turn what limits you into what liberates you
Free yourself from stress, fear, and worry
Enjoy richer relationships, and brighter, happier days
Act rightly, decisively, and without regret
Deal with difficult people and situations
Maximize your creative energies
Achieve real results with less effort, in less time
Live in the deep abiding peace of a quiet mind
http://www.guyfinley.org/ref/12401/110.html
For 30 years, self-realization teacher Guy Finley has offered guidance in achieving this higher state of awareness. Guy gave a series of talks at his annual Talks in the Pines workshop in Merlin, Oregon, and everyone who was fortunate enough to attend this event agrees that this was the most powerful series of talks that Guy has ever given.
And now these transforming talks are available to you for Free in The Illusion of Limitation, a 7-MP3 audio album that will change forever your perception of yourself and your life.
The Illusion of Limitation: The Liberation of Self!
Free Access to 7 Full-Length MP3 Downloads (or Listen Streaming Online) here:
http://www.guyfinley.org/ref/12401/110.html
These talks are an amazing resource to help you finally become the person you were meant to be. And for a short time, you can receive this powerful MP3 album for free!
Learn how to let go and live fearlessly! Guy Finley will show you how. Then nothing will ever stand in your way again. Not even yourself!
Use this link to sign up now:
http://www.guyfinley.org/ref/12401/110.html
Blessings,
Molly
P.S. This is a REAL product that is currently for sale on Guy's site for $29.95 — and I've arranged for you to receive it for FREE!
http://www.guyfinley.org/ref/12401/110.html
"There is something profoundly healing in the way Guy Finley talks to us, as if he understands what we have gone through and what we are now capable of." — Hugh Prather, Author of Notes to Myself
 I hope you will take advantage of this free gift.
Molly Larkin is the co-author of the international best-seller "The Wind Is My Mother; The Life and Teachings of a Native American Shaman." She is passionate about helping people live life to their fullest potential through her classes and blog at www.MollyLarkin.com