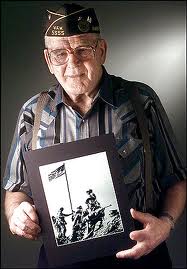 To me, Veterans Day, celebrated this Monday November 12, just isn't enough to honor what our veterans have done for this country.
Although I am a pacifist, and was an active anti-war activist during the Vietnam War, I was ashamed of the way our veterans were treated when they returned home.
And I am still deeply saddened by the lack of support and care our veterans receive today.
Yes, war is horrendous, and perhaps if women were running the world there wouldn't be any wars.  But those who did their duty and fought for us deserve better than one day to celebrate them.
THE CURRENT CRISIS IN OUR MILITARY CARE