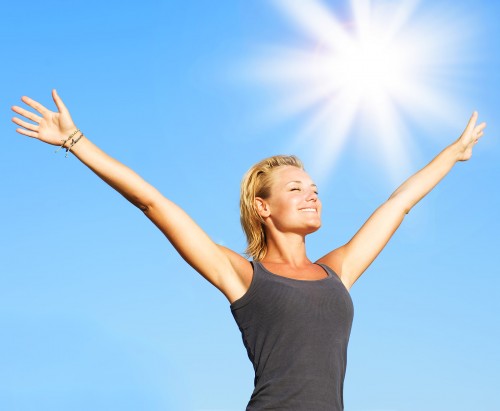 If you're like me, you've spent your life slathering on sunscreen every time you were out in the sun.
Everyone said to do it. It was a no brainer, right?
Well, guess what? As with many pieces of health advice, "everyone" turns out to be wrong!
The latest research shows that if you apply sunscreen every time you're in the sun, you're blocking the body's ability to produce Vitamin D. Adequate vitamin D may reduce your risk of up to 16 different types of cancer, including: pancreatic, lung, ovarian, breast, prostate and skin.
Vitamin D contributes to healthy bones, lowering blood pressure and protecting against a host of other diseases. Yes, you can take a supplement, but it will never be as good as the direct source of the sun.
In the USA, vitamin D deficiency is at epidemic levels. Ironically, vitamin D deficiency can lead to aggressive forms of skin cancer. A ground-breaking 2011 study published in Cancer Prevention Research suggests that optimal blood levels of vitamin D offers protection against sunburn and skin cancer.
Molly Larkin is the co-author of the international best-seller "The Wind Is My Mother; The Life and Teachings of a Native American Shaman." She is passionate about helping people live life to their fullest potential through her classes and blog at www.MollyLarkin.com