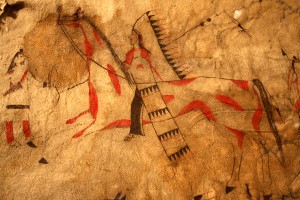 When the great Lakota leader Crazy Horse was getting ready to go into battle, he would review his warriors and, if any were full of anger, he would tell them to stay behind.
Only when they had conquered their anger could they rejoin him.
That's surprising, isn't it?  One would think that such a dedicated and successful warrior on behalf of his people was motivated by anger, but apparently not.
Anger can point us in the direction of what's important to us, but anger often controls the person instead of the person controlling it.  And that's where the trouble starts.
Holding onto anger is like grasping a hot coal with the intent of throwing it at someone else; you are the one who gets burned."  Buddha
DO YOU CONTROL YOUR ANGER OR DOES IT CONTROL YOU?
'There's nothing wrong with anger provided you use it constructively."  Wayne Dyer
Use it to motivate you to make change.
But if it twists your heart into knots and makes you vindictive and out of control, it hasn't served you.  You have served it.  I believe that's the kind of anger Crazy Horse didn't want in his warriors.