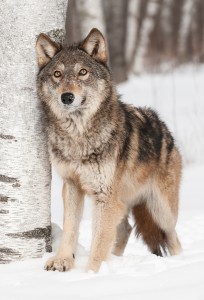 The nature of wolves is something the average person doesn't usually give any thought to.  And yet most Native Americans are very aware of the wolf nation, their gifts and their nature. 
So I thought it would be worth a blog post.  Because wolves are in great danger now, and they need our help.
My first introduction to the nature of wolves
Years ago, my very favorite TV show was "The West Wing"  — a fictional show about what goes on behind the scenes in the running of the presidency and our country.
One episode that stands out in my mind was the fictional workday during which senior staff met with fringe special interest groups.  Not the kind of special interest groups that have expensive lobbyists behind them.   Special interest groups that have no money but a forward-thinking idea.
One might call them "seventh generation" ideas.
No one in the West Wing ever looked forward to those meetings; they considered the people coming to meet with them to be promoting off-the-wall causes.  But they had to take these meetings; it was part of their job.
And here was the great part:  by the end of each meeting, each west wing staff member usually had "got it" – they were convinced by the presentations and ready to champion their cause.  And the viewer got educated as we watched each presentation, too.
The fictional proposal that stands out in my mind was the presentation made to fictional White House Press Secretary CJ Cregg for the protection of wolves.  Specifically a $900 million highway for wolves that facilitate their safe travel from Yellowstone to Banff National Park in Canada.
I learned that wolves have to breed with many packs in order to keep from becoming extinct.  Because if they only breed within their pack, they'll produce offspring that are genetically weaker, thus endangering their long-term survival.  Breeding with other packs assures their long-term survival.  What's remarkable to me about that fact is that: the wolves somehow know this!
Their territories often cover 1,000 square miles.
But in the 1990s, Pluie, a gray wolf with a radio collar was tracked as she traveled within a 40,000 square mile range in pursuit of new breeding grounds.  Yes, that was 40,000 square miles.  Not a typo.
The journeys of these wolves can be dangerous: across highways, housing, forests denuded of trees and over the U.S./Canadian border. Pluie, her mate and three pups were legally shot and killed by a rancher in Canada in 1995.
So the fictional proposal in this fictional TV show was to build a wolves only highway, to ensure their safe travel.
[In actual fact, there is a successful wildlife crossing bridge in Banff National Park in Canada that has reduced the animal/car collision rate by 80%.  And there are plans underway for other wildlife crossing bridges in various parts of the United States.]
Initially entrenched in the stand that, "this will never happen," CJ ends up a passionate advocate for wolves and their safety:  "Why can't we build schools and protect wildlife at the same time?"  Good question.
Of course, that was all fiction.  Now lets move on to reality.