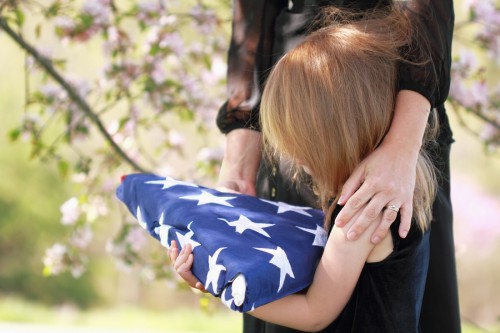 This post was first published in May 2012.
"James, earn this… earn it." Dying words of Capt. John Miller to Private James Ryan in the film, Saving Private Ryan
Officially, Memorial Day in the United States is a day for remembering and honoring all Americans who died in any war.
Unfortunately, Memorial Day weekend also marks the beginning of the summer holiday, with people focusing on shopping, family gatherings, picnics and sporting events. So we sometimes forget the real meaning of the Day.
I suggest that each of us take time out from this holiday weekend to say a prayer of thanks for those that gave of their lives so that we could live ours in freedom.
My Uncle Frank
One day during World War II, my grandmother, Nana Sue, was shopping with her oldest daughter when she suddenly felt very weak and had to be helped to the car.
It wasn't a heart attack; she had a strong premonition that one of her sons had just died.
Molly Larkin is the co-author of the international best-seller "The Wind Is My Mother; The Life and Teachings of a Native American Shaman." She is passionate about helping people live life to their fullest potential through her classes and blog at www.MollyLarkin.com