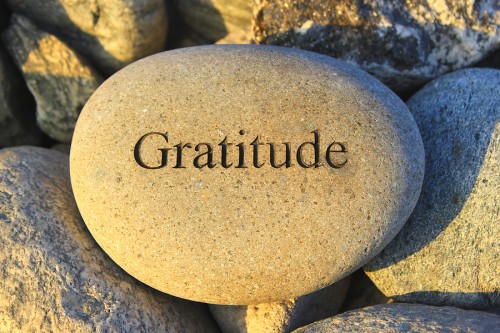 I have published this prayer for the past two years during Thanksgiving week. It is timeless and appropriate at any time of year, but particularly now.
Thanksgiving prayers are common to most religious groups. Native Americans had entire ceremonies just for the purpose of expressing thanks – sometimes the ceremonies lasted for days.
This Thanksgiving Prayer comes from the Seneca Nation and is at least 500 years old.
It is traditionally done around a fire, with spiritual food on the altar. I have adapted it to be used as a Thanksgiving Prayer on our national holiday:
Seneca Thanksgiving Prayer
And now we are gathered together to remember the Great Mystery's first instruction to us: to love one another always, we who move about on this earth.
And the Great Mystery said that when even just two people meet, they should first greet each other by saying: "Nyah Weh Skenno" which translates to "thank you for being" and then they may take up the matter with which they are concerned. 
[Nyah Weh Skenno more literally means: "thank you for being alive in the here and now and not adding to the confusion of the world."]
The Great Mystery gave us our lives and requires in return only that we be grateful and love one another. The purpose of this prayer is to pass on those instructions and give us the opportunity to express our gratitude.
So the first thing we will do is give thanks for our lives.
Molly Larkin is the co-author of the international best-seller "The Wind Is My Mother; The Life and Teachings of a Native American Shaman." She is passionate about helping people live life to their fullest potential through her classes and blog at www.MollyLarkin.com