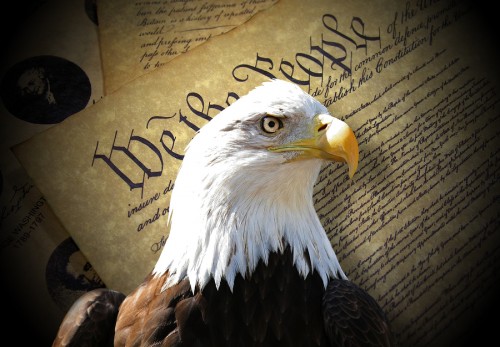 "The history of the U.S. Constitution we weren't taught in school", first published here in 2012, has turned out to be one of my most popular posts. I thought a repeat this holiday week would be appropriate.
Only the title of the post has changed:
If you're like me, I learned in grade school that the U.S. Constitution was based on ancient Greek democracy. Which was a creative stretch of the truth, since ancient Greece was not a democracy.
My research as to what children are taught today about the origin of our government is also disappointing, although there are some states that have updated the teachings to include Native American influence.
Apparently the Founding Fathers simply created it out of thin air, or were influenced by European governments even though there was no democracy anywhere in Europe at that time.
The True History of the U.S. Constitution
The truth is that the U.S. Constitution is modeled in both principle and form on the Great Law of Peace of the Native American tribe known as the Iroquois.