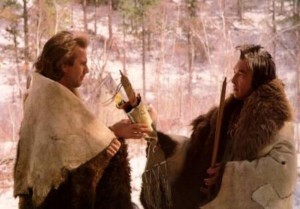 Do you keep your word? Or are you an "Indian Giver?"  Do you even know what that means?
When I was a child, the term "Indian giver" was thrown around as a derogatory term when someone gave something and then wanted it back.
At the time, I thought it meant that Native Americans used to do that: give gifts then take them back.
But I was wrong.
The origin of the term is a bit murky: there are references back in the 1790s of Europeans complaining about Natives asking for remuneration for things they gave the Europeans.
Why would the Europeans complain about that? Why wouldn't they expect to give a fair exchange?