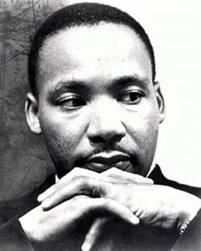 Martin Luther King, Jr. was an American pastor, activist, humanitarian and leader in the Civil Rights Movement who was assassinated in Memphis, Tennessee on April 4, 1968.
He won the Nobel Peace Prize in 1964.
This past Monday in the U.S. commemorated his life and Facebook was full of quotes from him.
Frankly, I hadn't heard many of them before, and they are very inspiring.
If you subscribe to my blog, and received my thank-you gift of "What Lies Within You; Inspirational Quotes to Lift Your Spirits", you know I am passionate about inspiring quotes.
Often just a few well-phrased words can be deep with meaning and advice.
We can never get too much inspiration, so I felt a post filled with his words would both honor Dr. King and be the best inspiration I could give my readers this week:
I heartedly encourage you to take some of these words into your heart as guidance to live by.