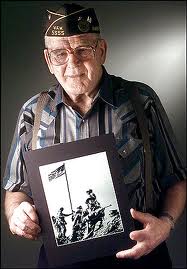 This Veterans' Day post first appeared November 7, 2012. I felt it deserved a repeat. 
To me, Veterans' Day, celebrated this Monday November 11, just isn't enough to honor what our veterans have done for this country.
Although I am a pacifist, and was an active anti-war activist during the Vietnam War, I was ashamed of the way our veterans were treated when they returned home.
And I am still deeply saddened by the lack of support and care our veterans receive today.
Yes, war is horrendous, and perhaps if women were running the world there wouldn't be any wars.  But those who did their duty and fought for us deserve better than one day to celebrate them. 
THE CURRENT CRISIS IN OUR MILITARY CARE 
Suicides 
Military suicides are at record levels.  Here are some startling statistics:  
More

U.S. Military personnel have died by suicide since the war in Afghanistan started

than have died fighting the war

.

While veterans account for 10% of all U.S. adults, they account for

20%

of U.S. suicides.

Among all veterans, a suicide occurs

every 80 minutes

, round the clock.

While the Pentagon offers a

crisis hotline

, waits can be long.  Earlier this year, helicopter pilot Ian Morrison called the hotline and waited on hold for 45 minutes; his last text to his wife said, "STILL on hold."  He committed suicide later that day.

It's not only those seeing combat. Nearly 1/3 of the suicides from 2005 to 2020 were among troops who had never deployed; 43% had deployed only once.

95%

of military suicides are male.