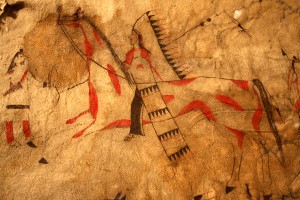 Most of us have heard the Native American term "it is a good day to die." It was usually said in the movies by a Native warrior as he rode off into battle.
But how often do we think about what that really means? Do we live as though each day is a good day to die? Are we ready?
Most indigenous cultures understand that death is a natural part of the life cycle, and don't fear it.
Modern American and European cultures do not have that understanding. While everyone knows they're going to die, no one actually believes it.
And it's a shame really, because being ready to die at any given moment means your life is spiritually rich and vibrant. It means you're living with purpose and contribution.
Molly Larkin is the co-author of the international best-seller "The Wind Is My Mother; The Life and Teachings of a Native American Shaman." She is passionate about helping people live life to their fullest potential through her classes and blog at www.MollyLarkin.com