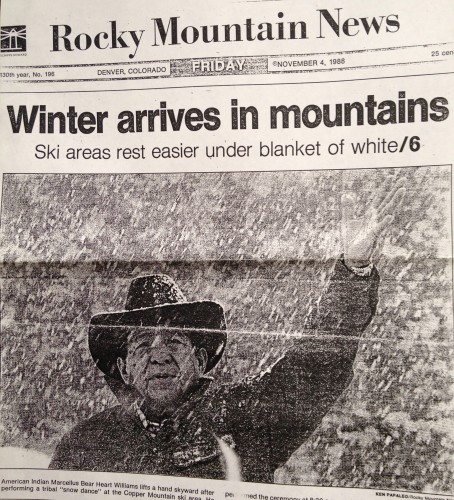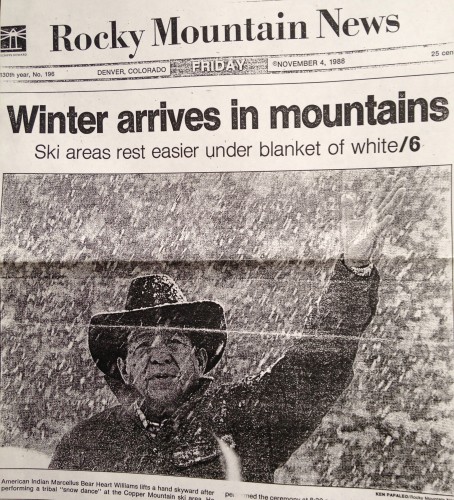 In 1988, Colorado was experiencing a snow drought.
I know that seems hard to imagine after the winter we just went through, but that was the case back then.
The Copper Mountain Ski Resort was close to having to lay off staff and close, so the owner, a friend of Bear Heart's, invited him to Colorado to pray for snow.
Before Bear Heart finished his ceremony, a heavy snow storm came in; one that the meteorologists had not predicted.
It was so unexpected that Bear Heart was featured on the cover of the Rocky Mountain News. He was also interviewed by the television news show "A Current Affair" to discuss his praying for snow.
The video below is a short excerpt from a longer interview by veteran reporter Mike Watkiss.