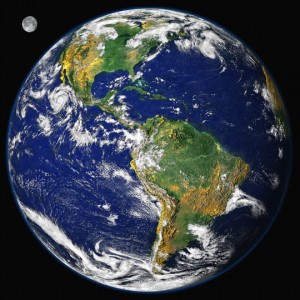 Do you know how to talk with Mother Earth?
We all talk about the earth all the time, but that's something different.  I mean talking directly to her.
There's a lot of talk about taking care of the environment, stopping pollution, growing organic food, preserving forests, etc.
But again, that's just talking about her.
It's like talking about someone who's right in the same room with you while you otherwise ignore them.  Sort of rude, isn't it?
Why should we talk with the Earth?
The Earth we live on is alive.  She breathes. She grows and changes through the seasons and weather patterns, as well as over time.  Just like us. Except that she doesn't seem to age except by our thoughtlessness.
She's our relative: an average adult human is made of 70% water.  So is Mother Earth.