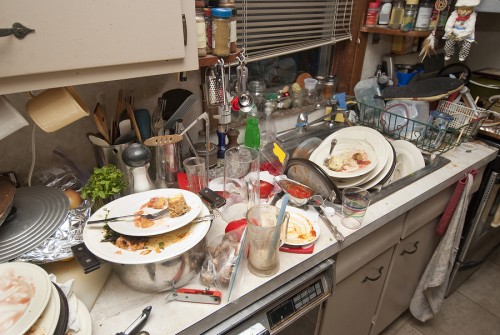 Clearing clutter. We read about it all the time.
But it's more than good housekeeping. It's a key to self-healing.
When I was in graduate school working on a Masters Degree in Economics [yes, I know that's hard to believe, but it's true], I got tired of Economics [that seems much more believable] and instead took film courses.
This was at the University of California at Los Angeles [UCLA], which at the time had one of the best film schools in the country. [It still does].
The film classes were excellent, covered a variety of topics, and were like balm for the soul of true film lovers like me.
One of the best lessons I learned was from a casual comment by our teacher about the Alfred Hitchcock film, "Psycho." It was a lesson that has served me in work and in life.