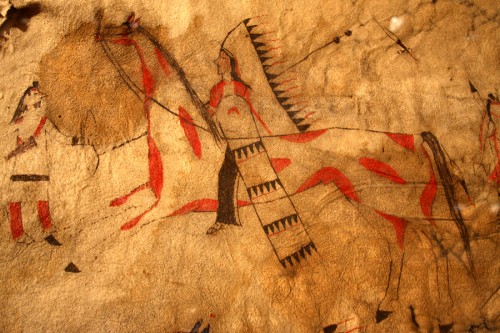 In my years of "walking the red road" as well as well as living in the non-Indian world, I've come across a few misconceptions about Native American spirituality that I'd like to lay to rest.
Here are the most common misconceptions I've heard:
Native Americans idolize things such as bison [buffalo] skulls and nature.
Native Americans don't believe in God.
Native Americans believe in ghosts.
None of the above is true. Here's what is true as to what Native Americans believe in:
One: Respecting, appreciating and protecting all life
That includes the natural world and animals. And not just four legged animals, but
two-legged [humans],
wingeds [birds],
swimmers [fish],
creepy crawlers [insects],
the tall standing brothers [trees] and
the green nation [everything else on earth].
While a bison skull may be seen in Native American ceremonies, it is not being worshipped any more than the statues of the saints in a church are worshipped.