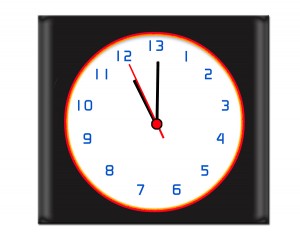 If you're like me, you often think, "oh, if only there were more hours in a day, or another day in the week, then I could get it all done."
Even if there were, I probably wouldn't get it all done.
We don't really need more time, we need to make better use of the time we have.
The trick is not to get more done.  The trick is to decide what you really need/want to be doing and eliminate the rest.
Successful people know how to focus their time and energy.  Being productive relies on the ability to distinguish between tasks that move you closer to your goals and tasks that don't.
Every time you're about to take on another task, ask yourself:  is this the best use of my time?  How will this move me towards my goals?
The $25,000 productivity tip
In researching productivity for this post, I came across an amazing true story on how to be more productive.