13
Where have I been?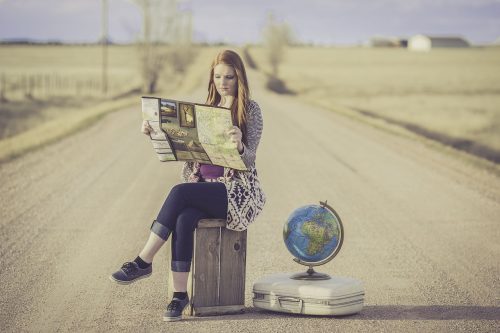 Dear Readers: You might have asked yourself over the past few months, "Where is Molly? I haven't heard from her in a while."
It's true – I and my blog went on hiatus while I made a major life transition that's been wonderful, scary, stressful and fulfilling. My last blog post was June 12, then I packed up my house in Michigan and moved to New Mexico.
Settling in has taken awhile because I bought a fixer-upper that needed a lot of work. But it was how I was able to achieve my dream of living in a charming little town in New Mexico: Corrales. I fell in love with Corrales over 20 years ago when I was there to do ceremony with Bear Heart, and I told myself I would love to live there someday. And now my dream is realized.
For the past 12 years I've been in Michigan, which has many wonderful qualities, family and beauty being at the top of the list, but it never felt like home.
The Maya teach that when you're in a place that is uncomfortable for you, be it a living situation, job or whatever, you may be there as an acupuncture needle: to shift the energy for those around you.
So I was an acupuncture needle in Michigan for twelve years. A lot of good happened for me there: that's where I started my healing practice, blogging, taught healing classes, and where I wrote my second book.  I made some wonderful friendships that will last a lifetime, but it was time to move on and make new friendships, have new adventures.
Part of my plan here is to teach courses in Spiritual Healing for NFSH-The Healing Trust, the largest energy healing organization in England. They teach around the world, and I am delighted to have become a Tutor for them. I have taken many classes in different types of energy healing, but have experienced Spiritual Healing as taught by The Healing Trust to be the most powerful method I've found.
I arrived in New Mexico in July, just in time to take the annual Curanderismo class at the University of New Mexico. Curanderismo is the art of Mexican Folk Healing. It was marvelous and a course I will likely repeat every year.  It reinforced those aspects of healing I already understood and introduced me to new techniques.
So now I'm slowly but surely making new friends [not easy for an introvert, but I'm doing it]; making forays into new spiritual communities; and enjoying the beauty of the river, the mountains and the desert.
Where have YOU been?
Is there a change you'd like to make in your life? What's stopping you? Why not take the leap of faith?
What's the thing that, if you're sitting in your rocking chair in your 80s, you'd regret never having done. Well my thing was moving to New Mexico. And there are more "things" on that list.
Now that I'm here, I have no more excuses for not writing my third, fourth and fifth books.
How does one make change in their life?  The first step is to make a SMART goal, meaning goals that are:  Specific, Measurable, Achievable, Relevant and Time-based. I've posted about this before: https://www.mollylarkin.com/goal-setting-how-to-make-2017-your-best-year-yet/
Then:  Dream it. See it. If you can see it you can do it.
That's what I told my 13-year-old students at the Smith College summer leadership class I taught for four summers.  One of their exercises was to scale a climbing wall.  The first year I taught was the first year all the students made it to the top of the wall!
One of them reported afterwards that, "I didn't think I could do it, then I remembered Miss Molly saying, 'If you can see it you can do it!'  So I saw myself at the top and the next thing I knew, I was there!"
See yourself there. Take the first step. Tell the Universe, or God or whatever you want to call a higher power, what it is you want. Let them work out the how.  Your job is the what, the Universe's job is the how.
"Whatever you can do, or dream you can, begin it.
Boldness has genius, power and magic in it." Goethe
I wish you success in fulfilling your dreams!
Molly Larkin is the co-author of the international best-seller "The Wind Is My Mother; The Life and Teachings of a Native American Shaman"  and other books on health. She is passionate about helping people live life to their fullest potential through her classes, healing practice and blog at www.MollyLarkin.com