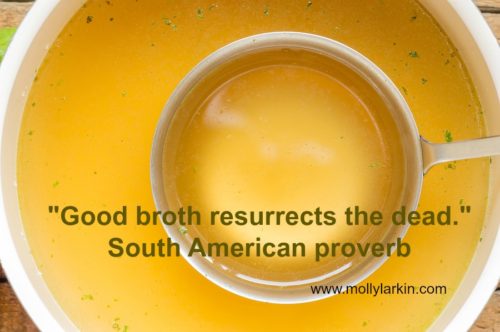 In 1993, while traveling with a family of Maoris through the Australian outback, I fell in love with bone broth.
I had gone to Australia to assist Lakota elder Wallace Black Elk at a conference of Native Americans, Maoris and Aborigines.
It was my first introduction to Maoris. These indigenous people of New Zealand are fun-loving, always laughing, singing and cooking and often invited the other elders and teachers over to their cabin for a meal. One thing they always seemed to have on hand, in addition to coffee, was a good bone broth as the first ingredient for a larger meal.
I found I loved the broth by itself: it seemed nutritious and thick and warming. I savored it, yet forgot about it when I returned home.