8
How's your hospitality?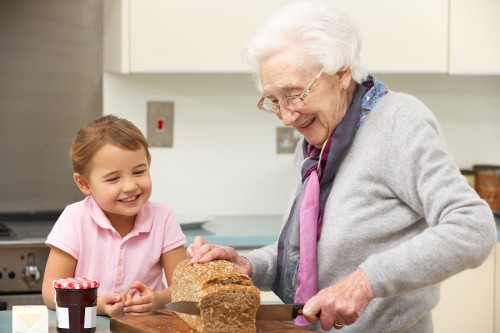 Being a single, self-supporting woman for most of my adult life, I have mastered the art of taking good care of myself – whether at home or on the road. But an experience with European hospitality taught me I may have gone too far to the independent side.
Some years ago I went on a horseback tour of the Connemara region of western Ireland with Willie Leahy, master horse breeder and quintessential Irish storyteller.
A week of riding fine Irish horses through bogs, up green hillsides, around lakes and back roads where cars couldn't go was a great way to see my homeland for the first time.
There were 14 in our group: 7 Americans and 7 Europeans and we had a choice of staying in 4-star hotels or charming bed and breakfasts.  I chose the bed and breakfast because I felt it was the best way to get a feel for the people of Ireland.
As it turns out, I was the only American who chose a B&B – all the others stayed in hotels!  And only one European chose a hotel – all the others stayed in the B&Bs.
For dinner the entire group ate together in a local restaurant; lunch was a picnic in a field along the way and breakfast was at our respective lodging. So I had breakfast every morning with the European contingent.
A traditional Irish breakfast is the perfect demonstration of the phrase, "Eat breakfast like a King, lunch like a prince and dinner like a pauper." An Irish breakfast is a hearty meal designed to prepare one for a full day's work on the farm. Or, as is more likely for today's Irish tourists, a full day of sightseeing [or horseback riding].
You name it and it was on our breakfast table. So we all sat down on the first morning and I proceeded to reach for what I wanted, while the Europeans proceeded to serve one another:
"Would you like some toast?"
"Can I pour you a glass of juice?"
"Would you like milk for your tea?"
I stopped reaching and felt very small, very fast. My European housemates were the epitome of grace and hospitality. While I was just the opposite, taking what I wanted.
It was a lesson I took to heart. To this day, I attempt to put others first around the dining table, offering and serving and taking for myself last. But I confess to still being a work in progress in that regard.
Hospitality is a spiritual practice
The dictionary defines hospitality as the warm, friendly, generous reception of guests or strangers. It is a spiritual practice to make others feel accepted and at home.
Native Americans teach that when you give someone a gift of food, be it making them breakfast, buying them groceries or taking them out to dinner, it extends their life. That's the ultimate form of hospitality.
In olden times, travelers would rely on innkeepers for lodging and food. The origin of the term "pub" stems from "public house" – a place where food is offered.
The term hospitality shares the same root as "hospital" – a place to go to be healed.
You don't have to be an innkeeper or run a pub to employ hospitality. You don't even have to be in your own home. Wherever you find yourself, you can:
Smile
Be friendly
Give sincere compliments – you will make another's day brighter, as well as your own.
Give little gifts – it's the thought that counts.
Even if you're shy, introduce yourself to others – they may be feeling as shy as you and welcome someone to talk with
If you borrow something, return it in excellent or better condition.
Listen

 
There is a proverb:  "He who practices hospitality entertains God himself."
How do you make others feel good and welcomed? Please share below in the comments.
Molly Larkin is the co-author of the international best-seller "The Wind Is My Mother; The Life and Teachings of a Native American Shaman"  and other books on health. She is passionate about helping people live life to their fullest potential through her classes, healing practice and blog at www.MollyLarkin.com