What is success?
[quote]"Too often we define success as financial achievement. I view success as doing your very best at all costs." — Bear Heart in The Wind Is My Mother[/quote]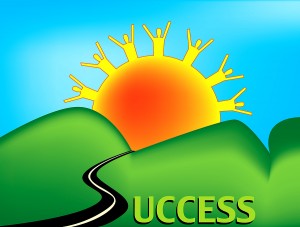 Here in the U.S., "success" is often attributed to the richest, thinnest, youngest and most famous.  Is that backward?  I think it is.
I recently came upon another meaningful definition of success.  I invite you to ponder it.  As a reader of this blog, I feel it's certain to apply to you.
This beautiful poem is traditionally attributed to Ralph Waldo Emerson, but there is some question as to whether he wrote it.  For further information, go to: http://www.transcendentalists.com/success.htm
Regardless of who wrote it, I find it inspiring and thought provoking.
To laugh often and much;
To win the respect of intelligent people and the affection of children;
To earn the appreciation of honest critics and endure the betrayal of false friends;
To appreciate beauty, to find the best in others;
To leave the world a bit better, whether by a healthy child, a garden patch or a redeemed social condition;
To know even one life has breathed easier because you have lived.
This is to have succeeded.
I invite you to reflect on your life and all the times you have met these requirements.
Congratulations!
Molly Larkin is the co-author of the international best-seller "The Wind Is My Mother; The Life and Teachings of a Native American Shaman"  and other books on health. She is passionate about helping people live life to their fullest potential through her classes, healing practice and blog at www.MollyLarkin.com