6
What's the Opposite of Cyber Bullying?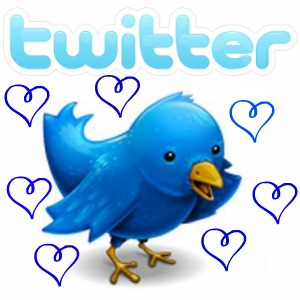 What's the opposite of cyber bullying? Cyber compliments!
After reading about the plague of cyber bullying on social media, Jeremiah Anthony of West High School in Iowa City, Iowa decided to do something about it. He started using social media to compliment fellow students instead of bully them. It spread like wildfire.
Jeremiah started tweeting daily compliments to his friends in October 2011. Soon a few of them started a twitter account called @WestHighBros. to send compliments to fellow students. Now the entire school is sending and receiving positive tweets — over 3000 so far!
They pick people at random, including teachers, and their purpose is to highlight the goodness in people. Jeremiah believes it's easy to find the nice things in people instead of the bad:
"People get cyberbullied because they're less than perfect. But no one is perfect. So we try to give sincere compliments. Cyberbullies focus on what's bad about a person and we say, 'you're good at this. You're more good at this than you're bad at that.' No one should control your happiness. It's your life, and your feelings. Don't let someone dictate your right to be happy,"
Of cyberbullies, Jeremiah says, "You shouldn't be such a coward that you have to hide behind a screen and say bad things to people."
WestHighBros doesn't just send tweets to the popular kids; they compliment everyone in the school. Students say they find it very inspirational and it boosts their confidence.
Sample tweets:
"Very creative and wise. You're an outstanding musician, with your guitar and your voice. Keep being lovely and caring of all."
"Your encouraging personality and generosity towards others makes you very likeable. You're quite the intelligent kid, keep it up."
"You are the man, one of the best runners West has right now. You have more work ethic than just about anyone."
"Don't let your mistakes define you. Let your achievements show the world who you truly are."
"The only reason _______ stops biking is to blow everyone away with his amazing DJ skills. The QB of the dance floor you win every time."
"Happy Birthday. West wouldn't be the same without the humor and talent you bring to the volleyball and basketball teams."
"You make everyone happy with your quirkiness."
And here's a tweet WestHighBros received back:
"Your best feature is definitely your kindness and I'm sure everyone else agrees. You have tons of kindness in your heart and your compliments can light up anyone's face. You guys are some of the kindest people I've met and I'm so glad that you guys do what you do. Your compliments can make anyone's day. ☺ Keep it up!"
In a world where adults often wonder what's to become of our teenagers, now the teenagers are leading the way.
Who can you compliment today, whether it's in person or through social media?
[quote]"Let's make the world a better place one tweet at a time." Jeremiah Anthony[/quote]
If you enjoyed this post I'd be thrilled if you'd click one of the buttons below.
Molly Larkin is the co-author of the international best-seller "The Wind Is My Mother; The Life and Teachings of a Native American Shaman"  and other books on health. She is passionate about helping people live life to their fullest potential through her classes, healing practice and blog at www.MollyLarkin.com