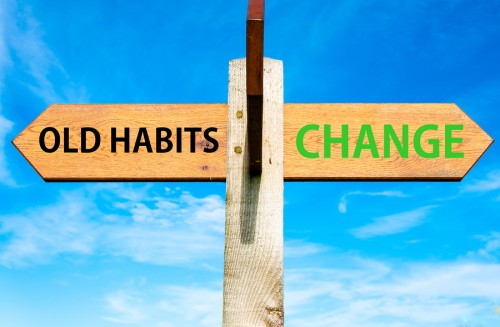 "You will never change your life until you change something you do daily." ~Mike Murdock
What do we call something we do daily? A habit.
Part of the work of becoming a conscious human being is looking at our habits and patterns and seeing whether they serve us . . . or hold us back.
Sometimes we do things without even knowing why.
I love the story about a mother teaching her ten year-old how to cook a roast. As part of the preparation, the mother cut the ends off the roast before putting it in the pan.
The daughter asked why and the mother replied, "Well, honey, that's how my mother taught me to do it."
"But why?" asked the daughter.
"Let's call up grandma and ask her."
So they called grandma who replied, "Well, that's how my mother taught me to do it."
Next they called great-grandma who gave them her reason: "So it would fit in the pan."
That isn't a habit that will hold that family back [other than wasting a good piece of meat].
But it's an example of things we do without even thinking about it. Perhaps the reason for it has long passed.