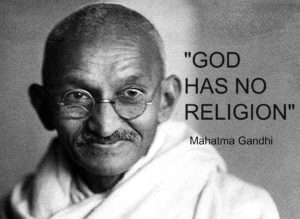 Whose God is it, anyway?
That's the question I asked myself when I received a letter from a reader who was concerned that her prayers to God might be rejected because she's not a Christian.
Whoah!
That's a heavy thought, but I immediately reassured her that her prayers would not be rejected by a compassionate, wise, good and just God just because she isn't a Christian.
The reason is that God is not Christian.
God is not Muslim.
God is not Jewish, or Buddhist or Native American…
There is just one God and whatever your beliefs, your prayers are heard. Period.
Molly Larkin is the co-author of the international best-seller "The Wind Is My Mother; The Life and Teachings of a Native American Shaman." She is passionate about helping people live life to their fullest potential through her classes and blog at www.MollyLarkin.com