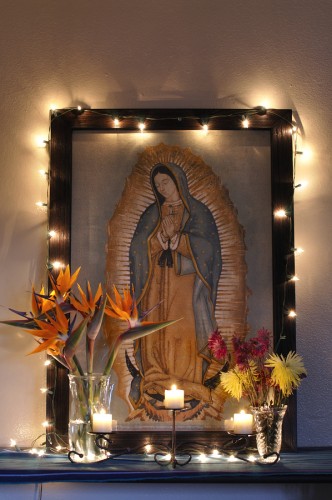 Would you like to jump-start your meditation practice? Or have an instant dose of serenity? A home altar might be just the thing to help you.
Many people may think of altars as something only found in a church, but they don't have to be limited to that.
The right "place" can make all the difference to what you want to do.  How well could you work without an office? Or cook without a kitchen?
By the same token, we will benefit greatly from a designated place for our spiritual practice.
What is an altar?
Altars are built to hold focused energy, and help you to feel calm and centered when you approach them. It represents your intention to create more serenity, peace and love in your space and your life.