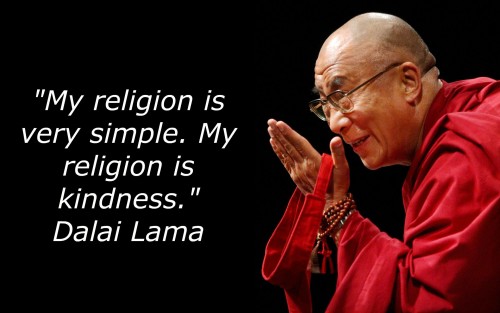 "My religion is very simple. My religion is kindness." Dalai Lama
Does kindness matter?
I think so, and there are compelling reasons to make it a priority in our lives, for the world needs it now more than ever.
A few months ago, while watching television in a hotel in the Midwestern United States, I saw a commercial for a local program which mentors the elderly.
I heard the narrator say, "One of the ways we mentor the elderly is take them out and teach them how to shoot squirrels."
Seriously? Mindless killing of animals just to pass the time? That really breaks my heart.
Even more amazing was that this aired less than one week after the uproar over the killing of Cecil the lion in Zimbabwe.
"The idea that some lives matter less is the root of all that is wrong with the world." Paul Farmer
7 reasons why kindness matters
Research shows that repeated acts of kindness: