4
Ten Commandments of Climate Change from Pope Francis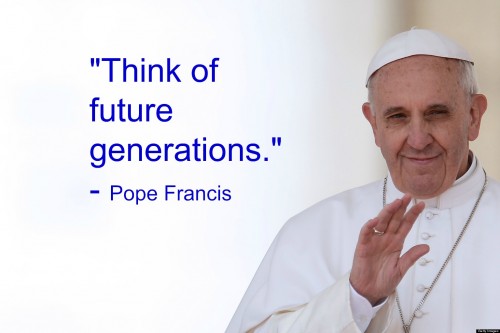 Well, just when I thought Pope Francis couldn't be any cooler, he has come out with an eloquent 10 commandments for stopping climate change and the "disturbing warming" of our planet.
One would think he was Native American.
These 10 commandments were part of a 182-page encyclical on climate change entitled "Laudato Si [Praised Be To You]; On Care for Our Common Home."
Encyclicals are teaching documents traditionally addressed to Catholics worldwide, but this one was addressed to "every person living on this planet."
In it, he said, "The Earth, our home, is beginning to look more and more like an immense pile of filth. In many parts of the planet, the elderly lament that once beautiful landscapes are now covered with rubbish."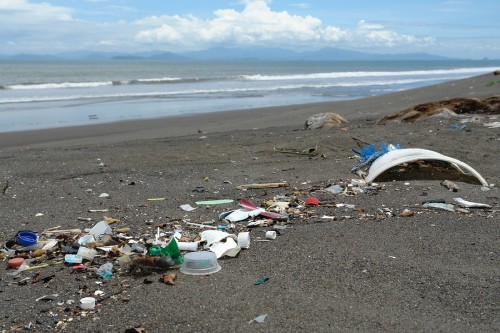 Here are His Ten Commandments of Climate Change
One: Think of future generations.
"What kind of world do we want to leave to those who come after us, to children who are now growing up?"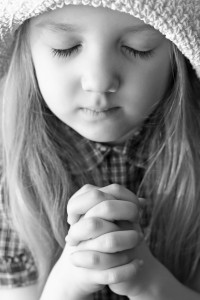 Two: Embrace alternative energy sources.
"We know that technology based on the use of highly polluting fossil fuels – especially coal, but also oil and, to a lesser degree, gas – needs to be progressively replaced without delay."
Three: Consider pollution's effect on the poor.
"Touch the hearts of those who look only for gain at the expense of the poor and the earth."
Four: Take the bus!
"Many specialists agree on the need to give priority to public transportation."
Five: Be humble.
"We are not God. The earth was here before us and it has been given to us."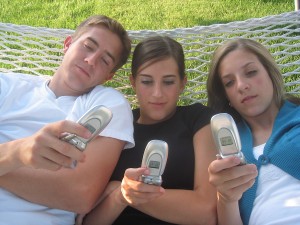 Six: Don't become a slave to your phone.
"True wisdom… is not acquired by a mere accumulation of data which eventually leads to overload and confusion, a sort of mental pollution."
Seven: Don't trade online relationships for real ones.
"Real relationships tend to be replaced by a type of internet communication which enables us to choose or eliminate relationships at whim."
Eight: Turn off the lights, recycle and don't waste food.
"[Environmental responsibility can] significantly affect the world around us, such as avoiding the use of plastic and paper, reducing water consumption, separating refuse, cooking only what can reasonably consumed… planting trees, turning off unnecessary lights."
Nine: Educate yourself.
"There is a nobility in the duty to care for creation through little daily actions, and it is wonderful how education can bring about real changes in lifestyle."
Ten: Believe you can make a difference.
"We must regain the conviction that we need one another, that we have a shared responsibility for others and the world, and that being good and decent are worth it."
Pope Francis has also said that Indigenous Peoples should be "principal dialog partners," particularly when large projects affecting their land are proposed.
"For them, land is not a commodity but rather a gift from God and from their ancestors who rest there… When they remain on their land, they themselves care for it best."
And I close with this from shamanic teacher and author Sandra Ingerman in Walking in Light: The Everyday Empowerment of a Shamanic Life
:
"On a spiritual level the extreme changes in the climate are mirroring back to us the imbalance of how we live. The Salish people of the northwest use the word skalatitude. This is a powerful word that means when people and nature are in perfect harmony, then magic and beauty are everywhere."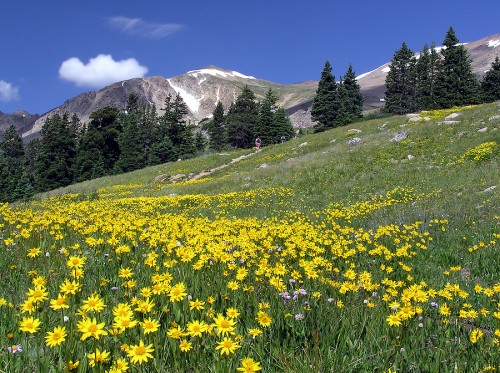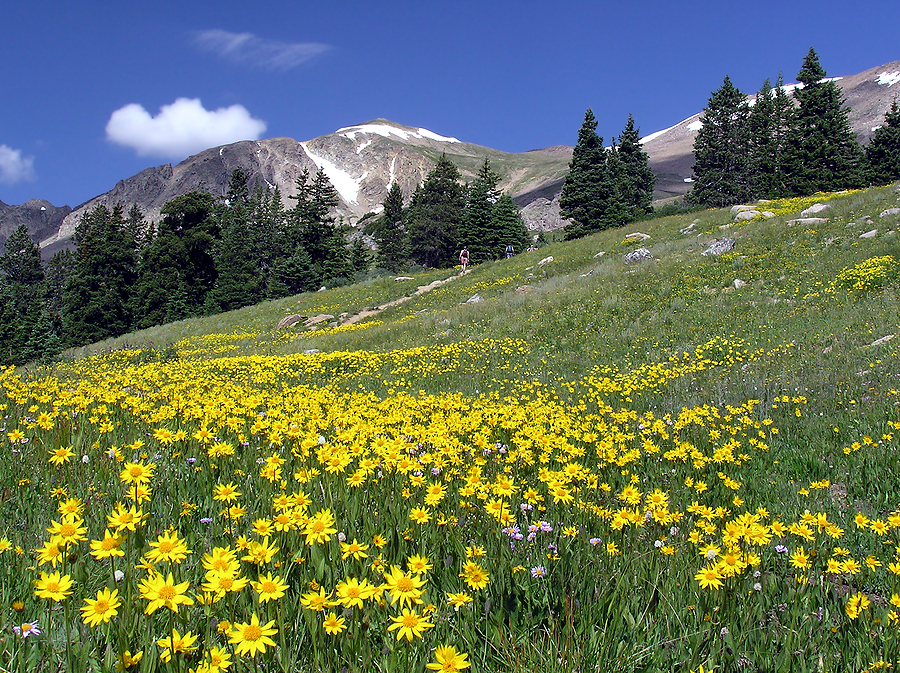 Molly Larkin is the co-author of the international best-seller "The Wind Is My Mother; The Life and Teachings of a Native American Shaman"  and other books on health. She is passionate about helping people live life to their fullest potential through her classes, healing practice and blog at www.MollyLarkin.com