2
The Molly Larkin Show, my podcast, launches next week!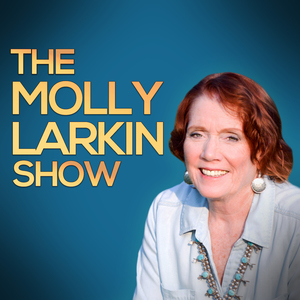 I'm very excited that my podcast, The Molly Larkin Show, will be launching on Wednesday, May 8.
The first episode will be an interview with Bear Heart by journalist Mike Watkiss, recorded in 1988 after Bear Heart prayed for snow in Colorado during a snow drought.  And, yes, it snowed, making headlines.
The second episode, entitled We Come from the Stars, is about the scientific fact that everything on earth, including humans, are made of stardust: the carbon, nitrogen and oxygen atoms found in all life on earth, including humans, was produced originally in stars billions of years ago.
I'll present the science, and the spiritual meaning, and tell some Native American stories about stars!
Look for my emails next week with the links to listen [or read if that's your pleasure].
Thank you so much for being a subscriber to my blog, and I hope you'll be a subscriber to my podcast, too.
Blessings,
Molly
Molly Larkin is the co-author of the international best-seller "The Wind Is My Mother; The Life and Teachings of a Native American Shaman"  and other books on health. She is passionate about helping people live life to their fullest potential through her classes, healing practice and blog at www.MollyLarkin.com