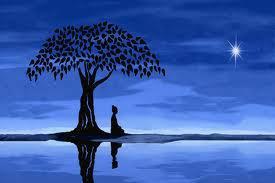 After a long, hard climb up the mountain, the spiritual seekers finally found themselves in front of the great teacher.
 Bowing deeply, they asked the question that had been burning inside them for so long:
 "How do we become wise?"
 There was a long pause until the teacher emerged from meditation.  Finally came the reply:  "Good choices."
 "But teacher, how do we make good choices?"
 "From experience," replied the wise one.
 "And how do we get experience?"
 "Bad choices," smiled the teacher.
Learn from your mistakes and move on with a smile!
If you enjoyed this post I'd be thrilled if you'd click one of the buttons below:
"Get my FREE ebook on Daily Rituals for Sacred Living and weekly Ancient Wisdom blog posts.". I promise never, ever to sell your email address.