Are we waking up? Or falling asleep? Why meditation matters.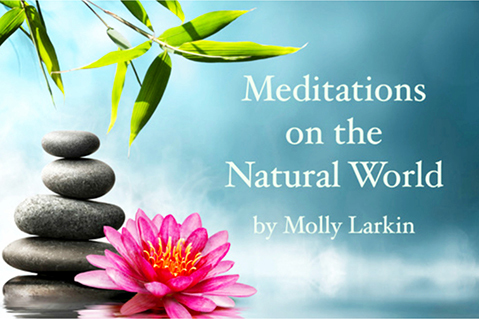 Meditation: can it do anything for us?
"It was the best of times, it was the worst of times, it was the age of wisdom, it was the age of foolishness, it was the epoch of belief, it was the epoch of incredulity, it was the season of Light, it was the season of Darkness, it was the spring of hope, it was the winter of despair, we had everything before us, we had nothing before us, we were all going direct to Heaven, we were all going direct the other way . . .."
These are the opening lines of Charles Dickens' A Tale of Two Cities, published in 1859, and they could just as easily describe today's world.
Many people are scared, confused and angry. What's to be done to restore peace to our times?
I've been giving this a lot of thought. And I turned to the ancient traditions, as well as today's spiritual leaders for answers. In my opinion, the answer is meditation.
Opening up a whole new world
Meditation brings calm, connectedness and leaves room for new ideas to flow in. If you tried it and it didn't work for you, it may be that you simply didn't find the right technique for you. There are many ways to meditate so I created a course to help people find their right method, find the time and create the habit: Meditations on the Natural World.
What you will learn in this course:
The physical and social benefits of a meditation practice
How to find the time to meditate
How to create the habit of meditation
I present 14 different meditation techniques to choose from so you can find the one that resonates with you.
What people are saying
"I love this course: it's clear and videos are not too long. Not boring at all. It is what I was looking for." Italy
"Wow, I was blown away by this course. I have taken meditation training classes in the past but nothing for me compares to this course in quality and the variety of practices discussed. The graphics and music are so amazing and beautiful not to mention the wonderful soothing and comforting voice of the instructor. Take this class and learn more ways to apply your meditation practice than you ever imagined as you have fun and experience joy doing so." Florida
"The material is well presented and the content very valuable and helpful for beginning a Meditation practice." Michigan
"Just what I was looking for: informative, interesting and, best of all, it started me on a meditation practice." Ohio
"The course was professional, spiritual, well thought out, extremely knowledgeable and the meditation techniques were beyond my expectation." Florida
"Molly is the best teacher I've ever seen." Denmark
About Molly Larkin
Molly Larkin is a best-selling author, spiritual healing practitioner and instructor for England's The Healing Trust. She has taught meditation for over 10 years and has discovered why meditation doesn't work for everyone: they simply haven't found the right technique for them. Or they can't make the time or create the habit. This course is designed to address all that.
How does it work
Just click on the link below and you will be taken to the registration page. You can take this course at your own pace, and re-visit whatever lessons you wish. You have life-time access.
This 3-hour course contains:
2 hours of video,
17 pdf articles
Course workbook
2 bonus guided meditations
It is designed to be self-paced.
Get started by clicking here:  ENROLL IN COURSE
Molly Larkin is the co-author of the international best-seller "The Wind Is My Mother; The Life and Teachings of a Native American Shaman"  and other books on health. She is passionate about helping people live life to their fullest potential through her classes, healing practice and blog at www.MollyLarkin.com