2
A gift for you: The Fountain of Youth ebook is free now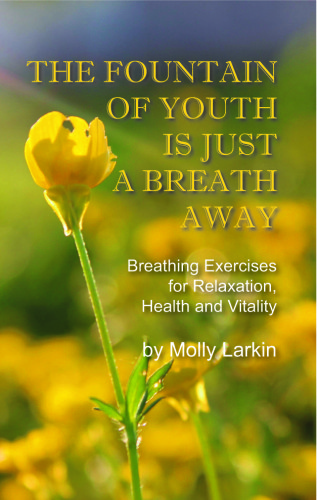 I'm delighted to announce I have a new book out and the e-book is FREE on Amazon today and tomorrow. [Friday December 11 and Sunday December 12].
The Fountain of Youth Is Just a Breath Away; Breathing Exercises for Relaxation, Health and Vitality.
Inside you will find:
research on why good respiratory capacity is the key to healthy longevity
Steps to calm the mind, reduce stress and balance emotions
how to enhance your spiritual practice
Here are excerpts from some of the 5-star Amazon reviews:
"a remarkable primer on a subject that seems so basic and yet we are shown here that there is much to be known"
 "useful, informative and inspiring"
 "a powerful little book"
"highly recommended"
It's also available as a paperback, but unfortunately that's not free!  🙂  However, the paperback would make a great holiday gift for your loved ones!
You do NOT need a Kindle to read the e-book. You can read it on any computer or tablet by downloading the FREE Kindle App software .
Don't like to read ebooks?  Get the paperback here.
The latest research is showing that deepening our breath can have profound effects on our well-being, as discussed in this article from the November 16, 2015 issue of Time Magazine: "Save Your Breath"
Feel free to forward this email to your friends, too! The e-book will only be free today and tomorrow [Friday December 11 and Saturday December 12]. After that it will be $0.99 for a limited time.  To your health!
Molly Larkin is the co-author of the international best-seller "The Wind Is My Mother; The Life and Teachings of a Native American Shaman"  and other books on health. She is passionate about helping people live life to their fullest potential through her classes, healing practice and blog at www.MollyLarkin.com