Why sedentary workaholics need a healthy diet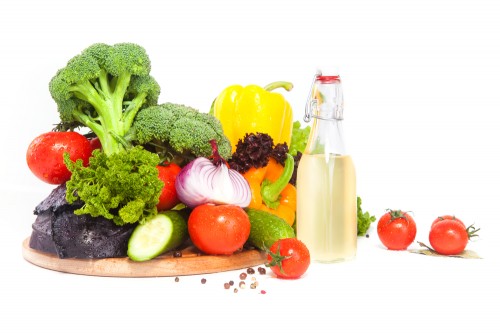 Guest post by Vaileria Dennis.
A workaholic is a person who works for longer hours than the average person. A sedentary lifestyle is a type of lifestyle with no or irregular physical activity.
A person who lives a sedentary lifestyle may colloquially be known as a "couch potato." Sedentary activities include sitting, reading, watching television, playing video games, and computer use for much of the day with little or no vigorous "no-equipment physical exercise."
A sedentary lifestyle and lack of physical activity can contribute to or be a risk factor for:
Anxiety
Cardiovascular disease
Mortality in elderly men by 30% and double the risk in elderly women
Deep vein thrombosis
Depression
Diabetes
Colon cancer
High blood pressure
Obesity
Osteoporosis
Lipid disorders
Kidney stones
Corporal Syndrome
Frequent Back and neck pain or pinched nerve
Spinal disc herniation (Lower back pain)
This is not to be interpreted to mean that those who lead such a lifestyle are doomed to suffer from the above conditions. It's only that they are at higher risk than people who get moving. By planning the diet well, the negatives of this lifestyle can be alleviated.
Case study on a workaholic and diet
Take, for example, George: an IT enthusiast who spends the entire day with his computer. He loves surfing the internet and learning about new trends in the IT world.
He only works as an online freelancer thus basically spending his time online rendering his services to the clients. Due to time disparities, he is forced to work late at night with clients who weren't available during the day.
He is a workaholic. With such a life, it is hard for George to be involved in physical activities as much time is spent sitting. The possibility of his getting any of the above conditions is higher for him. As a result, George needs to plan his diet in the following ways to minimize this possibility:
Calorie Requirements
The daily calorie requirement for people with sedentary lives depends on their body frame, weight, gender, and height. George needs to consume 2200 to 2400 calories per day.
Diet Recommendations
The diet of people who are sedentary should incorporate 45% to 65% carbohydrate, 15% protein, and 30% to 35 % fat. People with a sedentary lifestyle should consume more carbohydrates as the main base of their diets.
Instead of simple, refined carbs, healthy, complex carbs such as fruits, vegetables, whole grain, whole wheat products, whole cereals, whole pulses, beans, legumes, etc. are recommended.
George should adhere to the following:
George is required to include good sources of protein such as eggs, low-fat dairy products, and poultry without skin, lean meat, and fish in his daily diet. Good fat forms will ensure he does not gain weight.
George is also required to eat low-fat dairy products such as yogurt, cheese, and skim milk. Monounsaturated and polyunsaturated fat forms are high sin omega 3 fatty acids and are good options. Seeds, olive oil, and nuts are good sources of healthy fat forms. He should ensure to include all food groups daily to gain all vitamins and minerals in the diet.
It is necessary to drink plenty of water. Eight glasses will do just fine. He should ensure to drink calorie-free water most of the time.
He is to substitute fruits and salads for salty, fatty snacks.
Practical Diet Example That George May Follow:
Vegetables, 3 cups
Fruits, 2 cups
Grains, 8 ounces
High protein foods, 6.5 ounces
Dairy foods, 3 cups Oil, 7 teaspoons
In addition to this, he can eat 330 extra calories each day.
George should avoid unhealthy fat forms. These fat forms also increase LDL cholesterol level. Thus, George is to take note of the following:
Limit the intake of saturated fats.
A person leading a sedentary lifestyle should avoid high-cholesterol foods.
Avoid processed foods and junk foods.
Avoid sugary drinks such as fruit juices, soda, sweetened tea, etc.
Conclusion
Physical activity is essential to improving overall health; try to increase physical activity as much as possible to avoid side effects of sedentary work. Even if you remain seated for the better part of the day, taking an evening stroll at home can spare your life from major complications. Also, remember to take breaks frequently in between tasks if you are a workaholic.
References:
https://www.glozine.com/lifestyle/health/how-to-stay-motivated-to-keep-fit.html
http://www.juicingwithg.com/most-successful-diet-plans/
http://holisticebony.com/7-popular-diet-myths-that-need-to-chill-out/
Author Bio:
Vaileria Dennis is a Health and Beauty expert who has written various articles on Beauty and Makeup. In recent years, she has had an opportunity to research the Solvaderm Skin care routine. She is always excited to share her ideas related to Beauty care and Makeup Tips.
Molly Larkin is the co-author of the international best-seller "The Wind Is My Mother; The Life and Teachings of a Native American Shaman"  and other books on health. She is passionate about helping people live life to their fullest potential through her classes, healing practice and blog at www.MollyLarkin.com