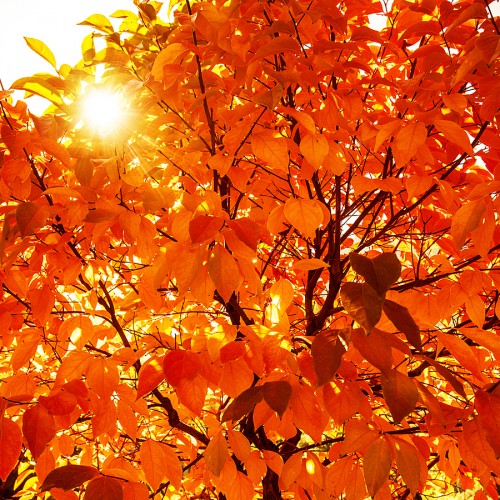 This year, the autumn equinox, which is the official start of autumn, occurs on September 22, 2016, at 10:21 a.m. EST.
Our ancestors celebrated all equinoxes and solstices, but the autumn equinox seems to have been a little less celebrated than the others. I'm not sure what the historical reason is, but for myself, I'm sad to see summer coming to an end and am not quite ready to say goodbye to sunny, warm days and welcome in the fall.
But it happens. It's part of the cycle of life, and to be in tune with the natural world, it's important to honor these special "natural" events.
As the days get shorter, all of nature knows what to do: here in the Northern United States, nights get cooler, leaves start to turn, pumpkins appear, plants cease their flowering and get ready to let their growth go into their roots. Nature gets quieter, and it's time for us to follow the same cues.
Molly Larkin is the co-author of the international best-seller "The Wind Is My Mother; The Life and Teachings of a Native American Shaman." She is passionate about helping people live life to their fullest potential through her classes and blog at www.MollyLarkin.com