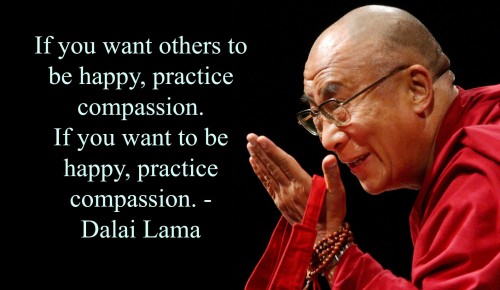 When someone cuts you off in traffic, do you feel indignant?
If you're like me, your answer was probably "yes."
For many people, the first reaction in that situation is a negative one.
But given the state of affairs in the world, wouldn't it be a good thing to put out a higher vibration?
To add good vibes where they're needed?
To make the world a better place?
I'm sure you agree. But how does one do that?
I believe practicing compassion is one of the very best ways to do it.
Tweet: "Compassion is the radicalism of our time." Dalai Lama
We never know what challenges and hardships another person may be dealing with that might cause them to act in a way we don't like.
My friend Teri told me this story about herself: