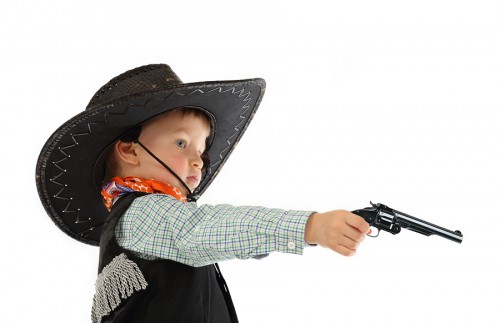 The more something is repeated, even if untrue, the more it will be believed. This is particularly true of the belief that the Second Amendment of the U.S. Constitution gives individuals the "right to bear arms."
The Second Amendment, passed by Congress in 1789, consists of one poorly crafted sentence: "A well regulated militia, being necessary for the security of a free state, the right of the people to keep and bear arms, shall not be infringed."
For 200 years, it was understood that the Second Amendment only gave an individual the right to bear arms within an organized militia.
This changed in the 1970s after a methodical political campaign by the National Rifle Association [NRA] led to its being reinterpreted by the U.S. Supreme Court.
Read on to understand how this came about.
According to the Huffington Post, last week's mass shooting in Oregon was the 265th mass shooting in the U.S. in 2015. That's not a typo.
Molly Larkin is the co-author of the international best-seller "The Wind Is My Mother; The Life and Teachings of a Native American Shaman." She is passionate about helping people live life to their fullest potential through her classes and blog at www.MollyLarkin.com