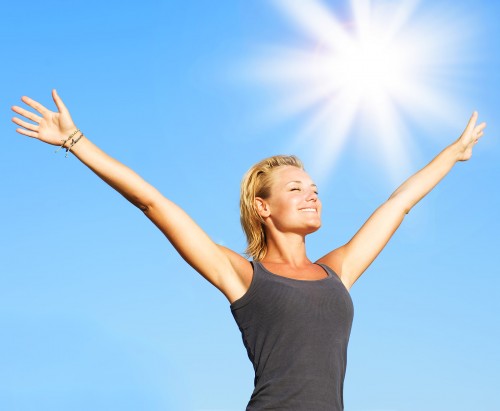 There's a lot of talk of "new year's resolutions" these days. Probably because the new year seems a good time to create a "new you."
What is a "new you?" That is a personal question that each must answer for themselves.
For me, it has to do with qualities of being rather than getting a new wardrobe or hairstyle. Those things have their place, but if you're a reader of this blog, you probably want to look a little deeper at your life.
I always strive to be a better version of myself: less judgmental, more compassionate and forgiving, kinder, more nurturing. The list goes on.
One of my frequent prayers is for help in taking my spiritual work to the next level, and I think developing qualities like that are excellent hallmarks of a spiritual life.
Food for thought. But yes, I also want to lose the five pounds I gained over the holidays!
So now on to the practical tips for making change:
Molly Larkin is the co-author of the international best-seller "The Wind Is My Mother; The Life and Teachings of a Native American Shaman." She is passionate about helping people live life to their fullest potential through her classes and blog at www.MollyLarkin.com