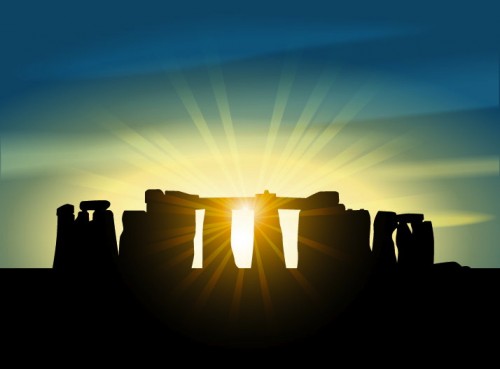 June 20, 2016 is an auspicious day: both the Summer Solstice and a Full Moon – it's the first time these two events have coincided in 70 years!
The Summer Solstice is the longest day of the year in the Northern Hemisphere and the time to celebrate life in all its aspects.
It's also the time to call in all the positive things you want in your life, and release what no longer serves you.
The Full Moon also brings in powerful energies for manifestation of what you want.
Solstice means "stand still" and refers to the way the sun appears to rise and set in the same place for a few days. This is also a good day to just relax, rest and stand still [take a break] from the business of life.
At Stonehenge in England, built 5000 years ago, the summer solstice sun at dawn rises over the structure's Heel Stone and hits the Altar Stone dead center. Surely our ancestors knew something we don't about the magic of this day.
This is a good time to do a ritual such as a burning bowl ceremony to release the old and bring in the new.