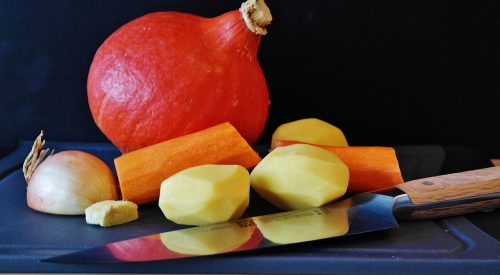 To find the heart of any home, the place where joy is born, where people feel nurtured and healed, nourished and comforted, look no further than the sacred kitchen.
Not being much of a cook, I never had much appreciation for kitchens. Living alone, I usually only have to cook for myself and always keep it simple.
When I attended Native American gatherings where women were typically involved in food preparation, I always demurred and preferred physical outdoor labor such as chopping wood and carrying water.
But that all changed after a profound experience I had while attending a Sun Dance ceremony in the southwestern U.S. some years ago.
Prior to the actual ceremony beginning, there were both Caucasians and Native Americans in attendance. The intercessor [leader] was a Native American who I knew as a qualified, experienced elder.
A disagreement had arisen in the camp because several of the Native men did not want Caucasians present, and did not want to follow the instructions of the leader, who they had ceremonially asked to conduct the ceremony.
That was an unfortunate situation, because when an elder is asked to conduct a ceremony the best way they know how, the protocol is that they are respected and the parameters they set up are to be followed. Not this time, however.
Molly Larkin is the co-author of the international best-seller "The Wind Is My Mother; The Life and Teachings of a Native American Shaman." She is passionate about helping people live life to their fullest potential through her classes and blog at www.MollyLarkin.com