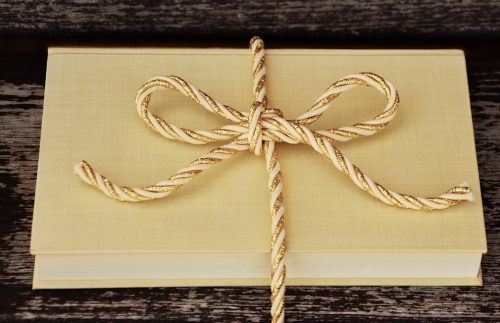 In Iceland, books are the traditional Christmas gift as part of  the "Christmas Book Flood." Books educate, inform, delight and inspire, and we can all use some of that.
Meanwhile, here in the U.S. in the past week, many people have been promoting their products for Black Friday and Cyber Monday and, even though I have books and courses to sell, I didn't do any of that.
I missed it, rather intentionally. And while Thanksgiving used to be my favorite holiday, I've become rather put off by the focus on food and shopping.
On Thanksgiving, the fourth Thursday of every November here in the U.S., we supposedly give thanks for all we have, then the next day run out to buy more stuff that we don't really need.
Some stores even open on Thanksgiving day for people to start their shopping — I boycott those stores year round!
To add insult to injury, the Thanksgiving Holiday was founded on a lie: the lie that happy Pilgrims and Native Americans feasted together to give thanks for the Pilgrims making it through a hard winter.
The truth is that the first Thanksgiving was proclaimed by the Governor of Massachusetts in 1637 to celebrate the safe return of an armed militia which slaughtered 700 Pequot Indians. The nice story we've been handed down through generations is a work of fiction.
Regardless of that history, the idea of a Day of Thanks is a good one, and one we should all take to heart.
But back to the concept of Holiday shopping:
Molly Larkin is the co-author of the international best-seller "The Wind Is My Mother; The Life and Teachings of a Native American Shaman." She is passionate about helping people live life to their fullest potential through her classes and blog at www.MollyLarkin.com